Submissions open for 2021 Australian Law Awards
Lawyers Weekly, in partnership with UNSW Law & Justice, is thrilled to confirm that submissions for the 2021 Australian Law Awards are now open.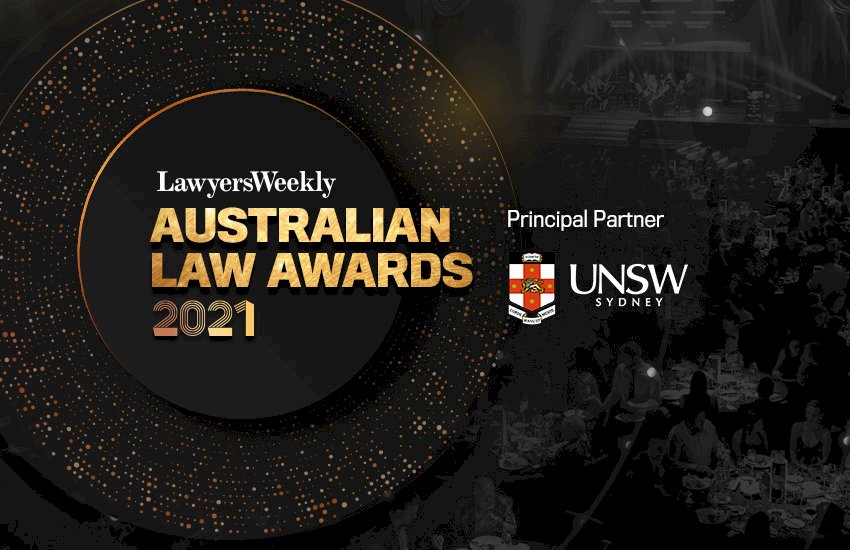 Now in its 21st year, the Australian Law Awards recognises legal professionals across the board, from managing partners and general counsel to barristers, legal scholars and young guns.
The national awards ceremony will be hosted as a five-star gala dinner in Sydney, giving attendees an enviable opportunity to network with industry peers across a range of practice areas.
Over 35 categories are up for grabs for those involved to obtain national recognition and position themselves as the best in their respective fields.
"The Australian Law Awards is the largest and most coveted awards ceremony hosted by the team at Lawyers Weekly with this year shaping up to be the biggest yet," said Lawyers Weekly editor Emma Ryan.
"After a year like no other, we are so pleased to be able to bring this event to an exciting format, with its 21st birthday representing a great opportunity to highlight the fantastic work being carried out by legal professionals across Australia.
"On behalf of the team, we'd like to thank UNSW Law & Justice for their support in this year's event.
"We can't wait to celebrate with you all soon."
To learn more about this year's Australian Law Awards, click here.