Accountants Daily breaks milestone
Accountants Daily has continued its impressive run of form, breaking new records and milestones as it enters the last quarter of the year.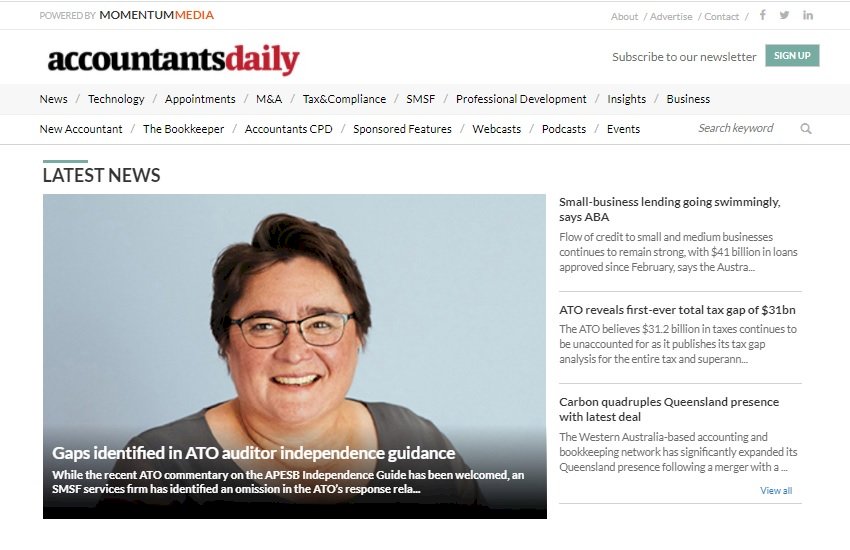 Over 4 million-page views this year have now been recorded on Accountants Daily, reinforcing the brand's reach and engagement across the accounting and business sectors.
The milestone, met in early October, comes as Accountants Daily cements its position as a leading resource for professionals who are looking to keep abreast with the latest news and developments in the industry.
Accountants and their clients are not the only ones turning to Accountants Daily for its news and analysis, with national broadcaster ABC calling on editor Jotham Lian for the profession's perspective on the federal budget on its radio program, Focus.
Year at a glance
COVID-19 related news dominated the first half of the year, with the government's range of stimulus measures keeping accountants busy as Accountants Daily provided the latest information, updates and analysis.
The second half of the year saw tax time come into focus, with accountants and their clients also turning their eye towards the end of stimulus measures and loan repayment deferrals, while many others had to grapple with the new rules and guidance associated with the JobKeeper extension.
October saw the delayed federal budget finally being handed down, with Accountants Daily breaking stories in the build-up and covering the raft of tax measures announced on budget night.
These measures are set to influence headlines for the rest of the year, as accountants and businesses grapple with the current economic climate and look to dig themselves out of the pandemic-induced quagmire.