The search is on for the best sales offices – is yours one of them?
As part of its ongoing commitment to showcase the best operators in real estate, REB has once again launched its Top 50 Sales Offices ranking.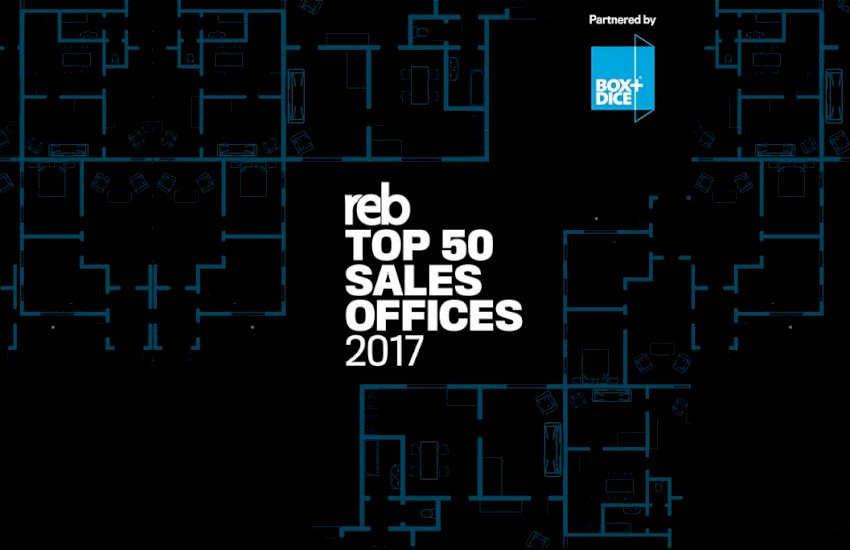 The ranking, partnered by Box+Dice, will celebrate the best-performing residential sales offices in Australia across a range of metrics and will be open to firms of all sizes.
The metrics for the ranking are based on the 2015-16 financial year for residential settled sales, covering efficiency, conversion ratios, number of sales and sales volume.
CLICK HERE to view the full metrics and submit your figures now.
REB's associate publisher Tom Hales, said he expects the Top 50 Sales Offices 2017 ranking to once again demonstrate that the industry's best performers follow proven systems and consistently get the basics right.
"We see year after year that even though successful agents and agencies all have their own unique points of difference, the tried and true methods of winning listings, boosting community engagement and keeping staff turnover to a minimum work best," Mr Hales said.
He added that the current talk of digital disruption in the industry makes the REB Top 50 Sales Offices ranking all the more relevant.
"While inefficient sales offices are justified in feeling the heat, those that are doing all the right things and making it a priority to deliver superior customer service will always be in demand," Mr Hales said.
"No businesses are better prepared for prosperity in the future than those ranked in the Top 50 Sales Offices."
If you run, or are part of, one of the leading residential sales offices in Australia – as either independent or a franchised group – this is your chance to be rewarded for the excellent year you have had.
CLICK HERE to make your submission now, closing on 25 November, 2016.