Submissions open for 2021 Partner of the Year Awards
Lawyers Weekly and principal partner Commonwealth Bank of Australia are delighted to announce that submissions are now open for this year's Partner of the Year Awards.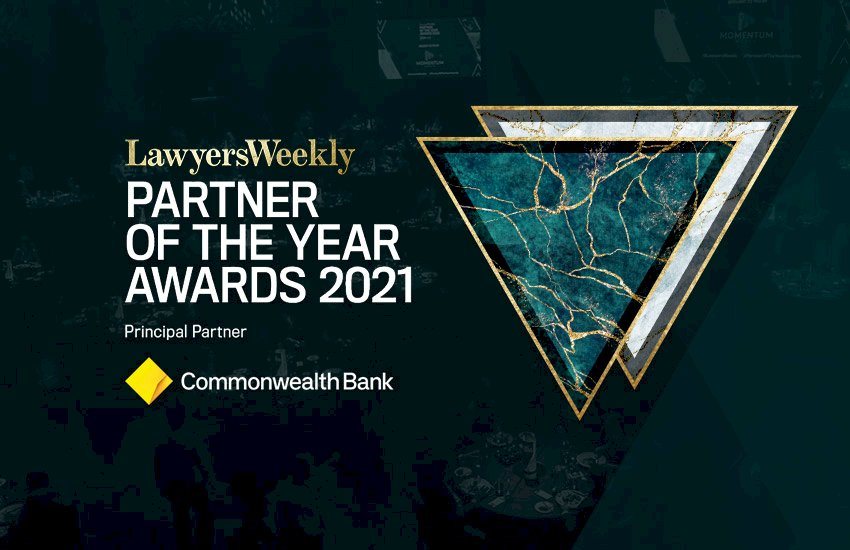 The sixth annual Partner of the Year Awards is coming! This annual awards program – the only one of its kind for Australia's legal profession – recognises and celebrates the myriad diverse achievements of law firm leaders across the country in all practice areas and in businesses of all stripes.
This year, the event will be held on 22 July at The Star in Sydney. It will also be live-streamed, so those unable to attend in-person can still partake in a black-tie evening from the comfort of their living rooms or offices!
Speaking ahead of the awards, Lawyers Weekly deputy editor Jerome Doraisamy said it is thrilling for the Lawyers Weekly team to once again host this event for leaders across Australia's legal profession. 
"Despite the enormous success of the 2020 Partner of the Year Awards, for which our events department hosted a condensed in-person event together with an extraordinary live broadcast component for those at home, it is very pleasing that we will be able to celebrate with all of the finalists and winners in-person again," he said.
"After the stress that senior legal professionals were put under this past year in not only managing their teams but keeping their businesses running, it is our absolute pleasure to be able to acknowledge their hard work and celebrate accordingly."
Mr Doraisamy added: "We are also very pleased to have CBA on board as principal partner for this year's event. Their support is greatly appreciated, and this event promises to be spectacular."
To learn more about this event, click here.