In a Defence Connect exclusive, Air Marshal Mel Hupfeld offered his insights on building Australia's air defence capabilities.
The Royal Australian Air Force (RAAF) is in the midst of a well-publicised transformational recapitalisation and modernisation program designed to deliver an integrated, fifth-generation air combat capability. 
For Chief of Air Force, Air Marshal Mel Hupfeld, AO, DSC, this modernisation is part of developing a "world-class" air force.
Speaking to Phillip Tarrant, Momentum Media's director – defence and aerospace earlier this month, AIRMSHL Hupfeld highlighted not only the considerable strengths of Australia's air capabilities, he addressed the great power competition underway in the Indo-Pacific, and how air power was critical to Australia's sovereignty.
The Royal Australian Air Force has been the high-profile recipient of many major capability developments in recent years.
This includes the acquisition of the F-35A Joint Strike Fighter, Super Hornets, Growler electronic attack aircraft and a range of support capabilities – something the government remains committed to as part of strengthening Australia's position in the Indo-Pacific.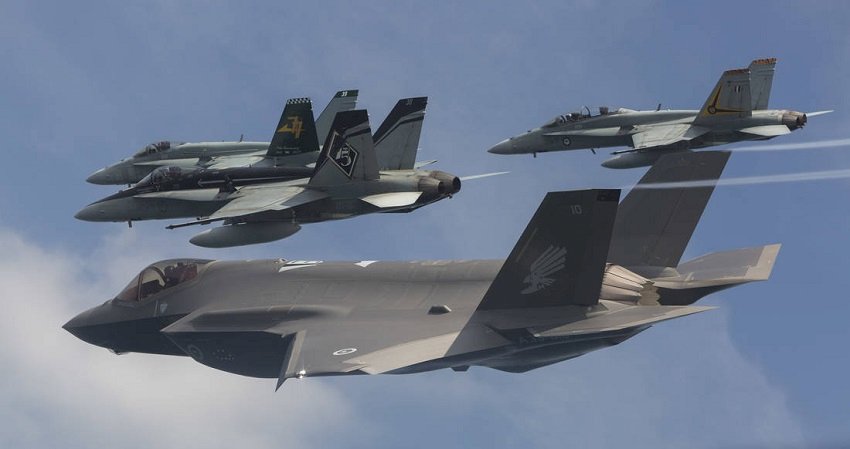 Further supporting the RAAF's transition toward developing a fifth-generation air combat capability has also seen the Air Force acquire a range of next-generation, force-multiplying platforms.
These assets include the Boeing E-7A Wedgetail airborne early warning, command and control aircraft, the KC-30A multi-role tanker transport aircraft with a growing number of Boeing P-8A Poseidon maritime patrol and anti-submarine aircraft. 
Speaking exclusively to Defence Connect's Phil Tarrant, Chief of Air Force, AIRMSHL Hupfeld, explained the importance of this transition, telling Defence Connect: "I'm so thankful and privileged to lead an Air Force as we have and I gain the enduring legacy from those that came before me to deliver an Air Force with world-leading capabilities".
"The F-35 coming into service now as we continue to transition, we've got P-8s, E-7 Wedgetail, it's truly a world-class Air Force. 
"What that's given me is… some luxury in time and ability to think about how I can better use that Air Force, how I can better integrate it as a part of our Joint Force and the capabilities that are represented by those platforms, supported by a very capable, intelligent, and skilled workforce, allows me to actually deliver airpower effects."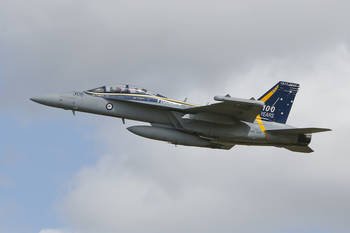 The Commonwealth government's recent $270 billion funding announcement and the supporting 2020 Defence Strategic Update and 2020 Force Structure Plan build on this concept to support the government's planned strategy of 'Shape, Deter, Respond', with Air Force set to benefit from continuing commitments, including:
AIRMSHL Hupfeld detailed the growing role of Air Force in responding to rising rivalry between nations, particularly in the Indo-Pacific.
"We're certainly in a position at the moment, geo-politically, in the strategic environment, of great power competition. 
"So what the challenge for us is that, I think, in the past we've very much focused our capabilities and how we think on preparing for that high end of conflict, with F-18s and air combat capabilities and our ships and tanks, all those things are really aimed at that high end of conflict.
"What's become very apparent to us now, and certainly as an Air Force, is that we need to deliver airpower effects across what I'd call the full spectrum of conflict.
"That spectrum ranges from humanitarian assistance and disaster relief, up through what the Prime Minister described as the grey zone; I think that's a term that's well understood by most people nowadays.
"And that happens at every level of that spectrum, as I've spoken about so that we can shape the environment that if we see something occurring that's against our interests, we can deter those actions, and what's the airpower role in being able to contribute in each of those."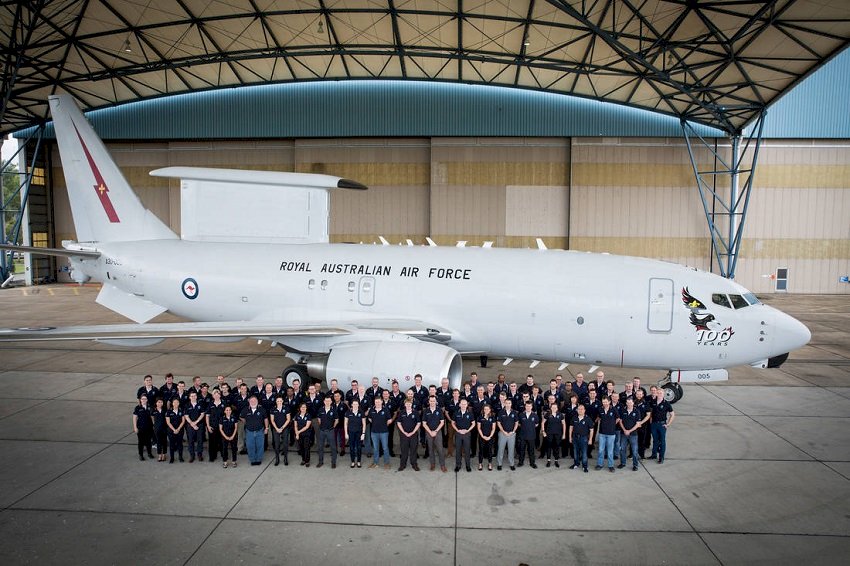 According to Tarrant, the discussion reinforced the essential role of the RAAF considering the emerging national security challenges Australia is facing, the intersection between the 2020 defence strategy and the role of the Air Force, plus its step change in capabilities as a fifth-generation fighting force.
"It was a real privilege to spend some time with the Chief and hear first hand how he's leading the Air Force. He was quick to affirm the quality and calibre of its people – the backbone of the RAAF," Tarrant said.
"While a smaller Air Force compared to some of our partner nations, we punch well above our weight with regard to capabilities, doctrine, our platform acquisition strategy and ongoing technical development. 
"Many nations are looking to Australia as the example for building out a fifth-generation fighting force, leveraged by the 100-year pedigree of the Air Force with an eye to autonomous systems and the evolving geo-strategic environment."