Top 50 Sales Offices announced
Australia's most successful sales offices have been revealed, with the winners' list showcasing the best businesses around the country.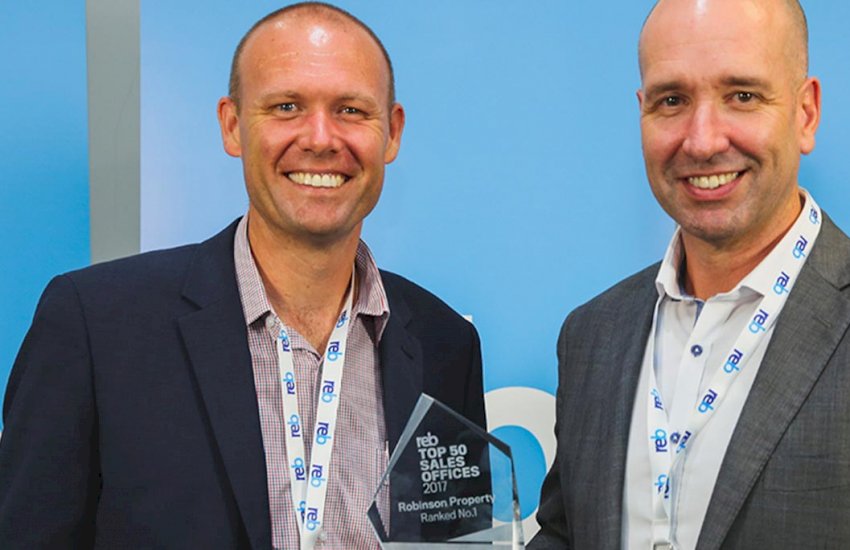 The Top 50 Sales Offices ranking this year was again topped by Robinson Property. The agency took first place in 2016 and placed second in 2015.
The office, located in Merewether, Newcastle, recorded sales volumes of $375.6 million from 598 sales in the 2015-16 financial year. These figures were achieved with 11 sales people and six sales support staff.
The Top 50 Sales Offices ranking, partnered by Box+Dice, was not only calculated on volumes and sales, but also staff efficiency and conversion rates, allowing businesses from smaller states and regional areas to compete against metropolitan powerhouses.
Regional markets held strong in the top 10 and all states and territories, except Tasmania and the Northern Territory, saw offices in the listing.
The average number of sales staff in each office was 12, supported by an average of 4.84 sales support staff, and they delivered a total sales figure of 18,214 across the list.
The Top 50 Sales Offices also saw many new entrants, with two of the top five spots swooped by new entrants.
Click HERE to see the full list of winners.