Over 8,000 business owners were given direct access to the ATO and the small business ombudsman late last month, as part of a MyBusiness live stream on all things JobKeeper 2.0.
The MyBusiness Live webcast has been a helping hand to thousands of business owners throughout the COVID crisis, giving them direct access to government figures and helping them unpack the many crisis-induced legislative changes that directly impact the way they operate.
More than 8,000 business owners from all over the country registered for this free and immersive live stream to find out whether they qualify for the JobKeeper extension and what steps they need to take next.
Businesses heard from ATO Deputy Commissioner James O'Halloran, Australian Small Business and Family Enterprise Ombudsman Kate Carnell and MYOB CEO Greg Ellis.
During the course of the 60-minute live stream, over 500 questions were posed to the MyBusiness panel, further cementing the importance of the SME platform's role in the present tumultuous environment.
In order to help answer these questions and make the JobKeeper 2.0 transition as smooth as possible, MyBusiness hosted a follow-up webcast just days later and again attracted over 3,000 business owners in record time.
The second expert panel included tax legend Tony Greco, the Institute of Public Accountants general manager of technical policy; Debra Anderson, leading small business specialist and accountant; Ben Thompson, CEO and founder at Employment Hero; and, Simon Obee, powerhouse lawyer in the SME employment law space.
Businesses were given more insights into eligibility, turnover tests, eligible employees, the tiered system and more.
MyBusiness has been growing in strength month-by-month, expanding its audience reach to record new heights in September. 
Moreover, the SME platform successfully conquered virtual broadcasting, recently executing a seamless live conference for business owners across Australia.
The three-day event, called MyBusiness Week, was held between 29 September and 1 October, with over 20 expert-led sessions, keynote addresses by government officials – including small business minister Michaelia Cash.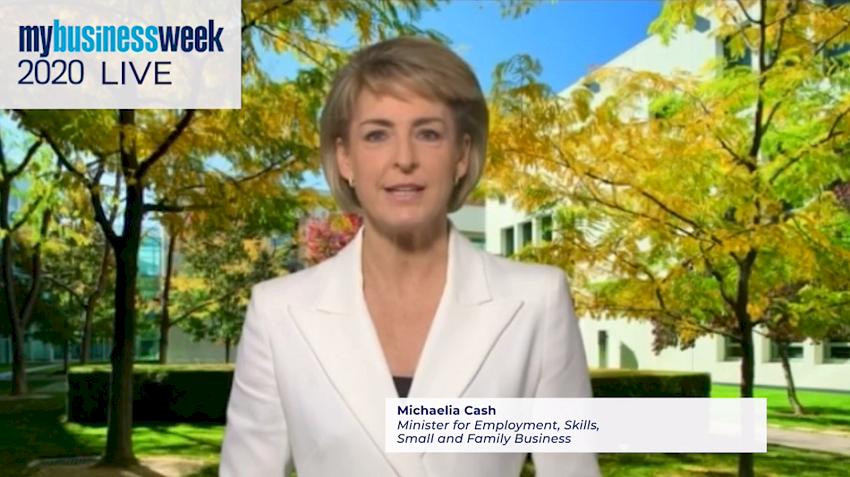 All MyBusiness Live webcasts are freely accessible here. To keep up-to-date with the latest business news, subscribe to the MyBusiness newsletter here.