Legal expo to help students and lawyers advance up the career ladder
Lawyers Weekly and principal partner The College of Law are excited to announce the launch of the inaugural Career Expo and Emerging Leaders Summit 2021, aimed at legal professionals and law students planning their next steps.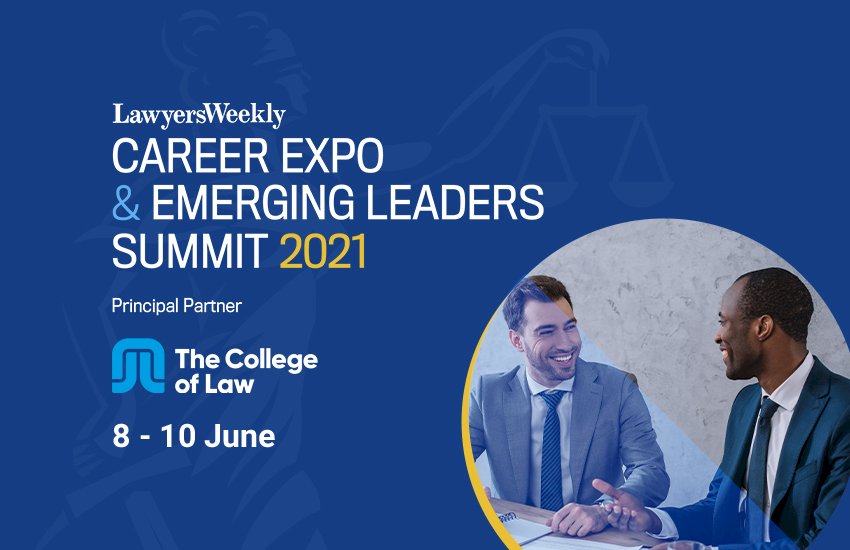 New and promising lawyers looking to either break into the profession or progress from their current roles are invited to attend Lawyers Weekly's unique and free-to-attend live stream event designed to equip them with the tools and strategies needed to succeed in the highly competitive, highly digital legal space. 
Over three days, attendees have the opportunity to learn from experts across the legal profession on how to stand out in the crowd of applicants, build vital networks, progress into new fields and advance up the career ladder towards senior positions. 
The summit will also offer new lawyers the exclusive and first-of-its-kind opportunity to connect one-on-one with industry leaders, top firms and trusted career advisers during a virtual interview and networking session each day. 
Lawyers Weekly journalist and writer of the Protégé news bulletin Naomi Neilson said it is exciting to be able to bring burgeoning lawyers the opportunity to connect with leaders in the profession and learn how to advance into their dream roles.
"We are thrilled to invite budding lawyers to hear and learn from some of the legal profession's most impressive experts in a summit tailored to ensure that they walk away with a fresh understanding of what it takes to make it in this space," Ms Neilson said.
"The agenda has been designed to cover everything which students, graduates and lawyers with under five years' experience need to know, including networking in a virtual environment, breaking through the ranks, securing leadership roles and optimising wellness. We can't wait to see you all soon!"
Register to attend here today!