Lawyers Weekly live blog receives kudos at Police Informants Royal Commission
While attending the Royal Commission into the Management of Police Informants live and in person for the first time, a Lawyers Weekly reporter was told that our live blog has become famous among commission staff, counsels assisting and other media.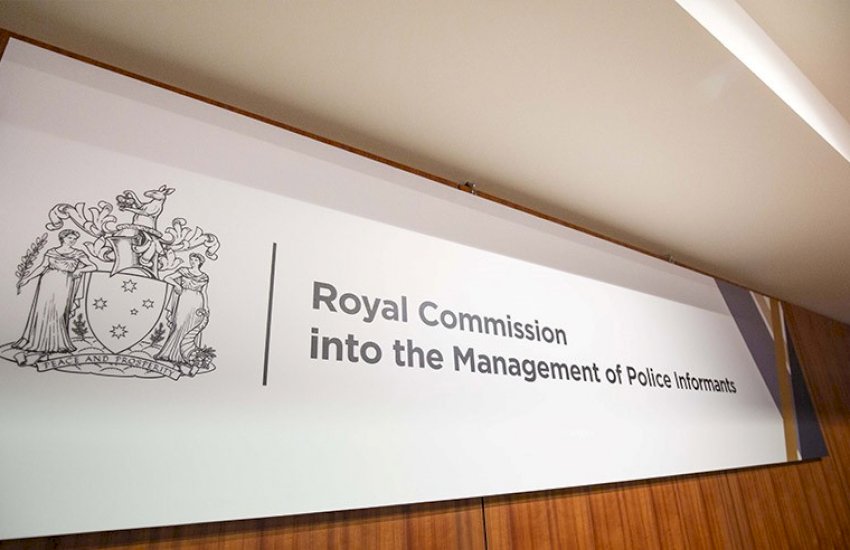 The Lawyers Weekly live blog has been following the events of Lawyer X closely since the end of April this year, watching along and reporting directly from the public hearings livestream. For the first time since the commission started, one of our reporters attended the commission in person at Melbourne's Fair Work Commission building.
While there, staff working with the commission—including its own media liaison, legal teams and counsels assisting—as well as the other media in the room (which included the journalist who broke the story in the first place!) gave kudos to the live blog.
Notably, the live blog stood out for its reporting style—including its gifs!
The reporting of the Lawyer X commission has been a rollercoaster, from explosive confessions and powerful new evidence (that revealed just how much legal ethics were ignored) to the fiery examinations that set counsels and witnesses alike on edge.
To offset the tension, Lawyers Weekly has thrown in a gif or two—and we are happy to hear this has been received well by the people working on the royal commission. The live blog also received kudos for the instantaneous way we keep everyone updated and for how each update is quick, concise and, most importantly, informative.
At the latest hearing, Lawyers Weekly followed the examination of gangland detective Stuart Bateson, who was quizzed on Ms Gobbo's involvement with Victoria Police during the occasions in which she was asked to attend police headquarters and talk to clients to improve statements for the purpose of using them against persons of interest.
Lawyers Weekly hopes to be back in Melbourne for future, private hearings.