Lawyers Weekly attends royal commission to hear major legal scandal
The barrister at the centre of a major police scandal finally fronted a royal commission to give her side of events—and Lawyers Weekly was there to report on it all.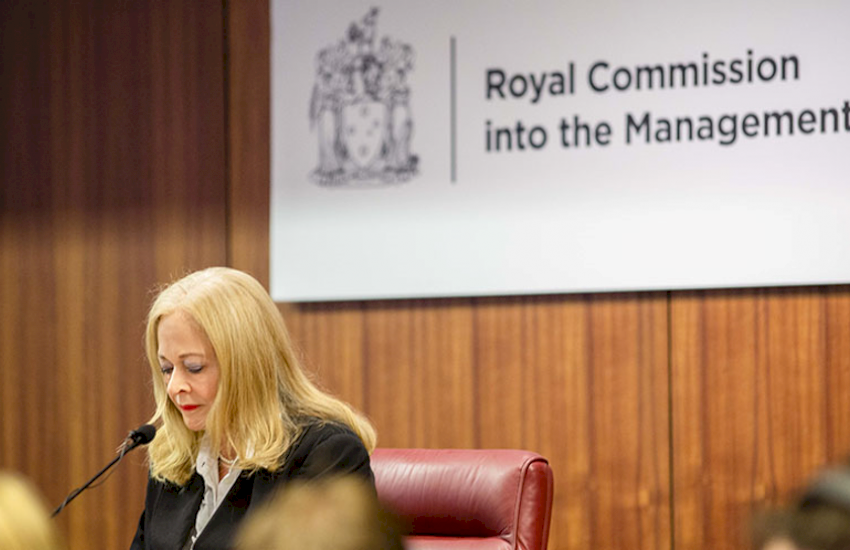 Barrister-turned-police-informer Nicola Gobbo began her career in the late 1990s. By the mid-2000s, she was representing dangerous, underworld gangland criminals who were in control of Melbourne's illegal drug trade. She was also feeding privileged and very confidential information back to police, resulting in over 350 arrests.
This explosive scandal rocked Australia's legal sector and ultimately ended in the Royal Commission into the Management of Police Informants (RCMPI). From March of 2019, the Lawyers Weekly live blog has followed along with every update.
Last week, Lawyers Weekly flew to Melbourne to hear Ms Gobbo tell her side of events, leading to many articles and hundreds of blog posts based on the hours and hours of evidence Ms Gobbo finally gave to the royal commission.
"The evidence culminated eleven months of work from Lawyers Weekly, which included the live blog's beginnings and the many hours spent following along with witnesses from Victoria Police, those associated with it, and the criminals themselves," said Lawyers Weekly journalist Naomi Neilson.
The biggest allegations Lawyers Weekly heard included hearing that police treated the informing like a joke, that Ms Gobbo was easily manipulated by her handlers and many clients, that her work was "totally inappropriate" and she was driven by jealousy and a need to feel valued, which led to informing on other colleagues.
"Not only was Lawyers Weekly able to report consistently to readers and blog followers, I was able to get a feel for the feeling in the royal commission—it was chaotic, tense, busy, full of words like "corruption" and "manipulation", and all completely exciting," Ms Neilson said.
Lawyers Weekly is looking forward to following along with the remainder of this major royal commission and hearing the final recommendations in the months to come.