More than 1,450 financial advisers were able to hear from experts across investment, fintech and marketing on how to make their practices stand out at this year's Adviser Innovation Summit, in what attendees have called the best virtual event they have attended during the pandemic.
The summit, in its fifth year, had to adapt to the COVID-19 pandemic, coming to advisers through their screens. 
It continued to deliver a range of keynote speakers to help advisers build valuable client experiences through new strategies and technology, and to understand changing consumer expectations around advice. 
With most advisers engaging and dealing with clients and colleagues remotely, the event this year embraced new ways of working – speakers gave tips on tech, adapting business processes and performing well in virtual meetings.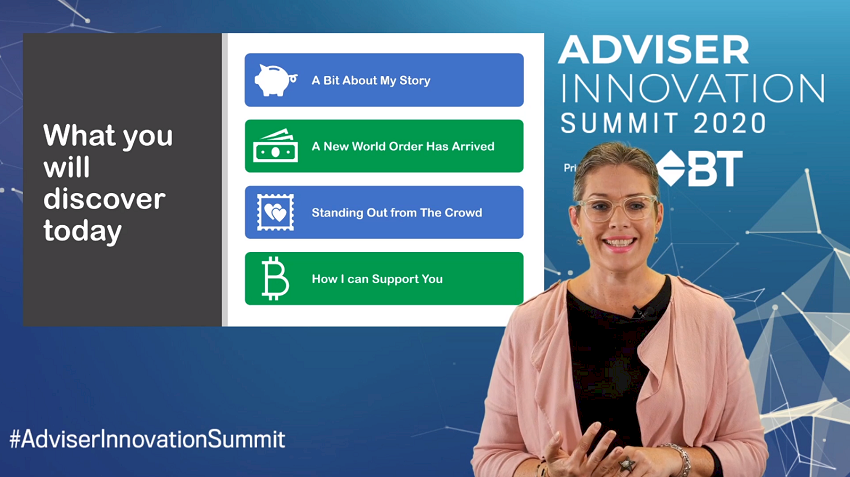 The highest attended panel featured Steve Holmes, co-founder and director of financial services communication tool Feedsy and Phil Pilgrim, corporate development executive at Implemented Portfolios. 
The pair discussed how to maximise efficiency by optimising day-to-day operations.
Dan Gregory, speaker, author and social commentator addressed advisers on brand innovation during a time of crisis. 
BT platforms, investments and operations general manager Kathy Vincent spoke on technology and the client experience, while Jamie Engel, founder of marketing platform Neutopia, spoke about augmented reality and visualising the impact of investments.
Other speakers in the line-up included Simon O'Connor, chief executive of the Responsible Investment Association of Australia (RIAA), who weighed in on demand for sustainable investment and Rollit Wealth CEO Mark Macleod spoke on adopting a fintech strategy.
Futurist and founder of the Digital Champions Club Simon Waller meanwhile spoke to advisers about how technology can enhance humanity while ShellShocked Media founder, journalist and TV presenter Shelly Horton, gave pro-tips on how to make lasting impressions in virtual meetings.
Volt Bank head of partnerships Marcus Cann provided guidance on how to adopt data and analytics as a core business strategy while Melissa Meagher, money mindset and success coach from Talking Money gave insights into how to improve client engagement and relationships.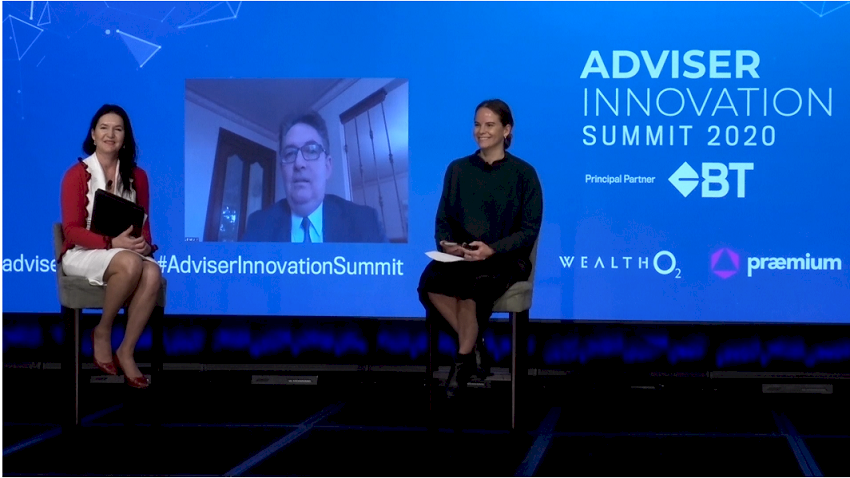 A number of advisers reported they were able to attend for the first time through the virtual format, as they usually would not be able to travel for the event. 
They were also able to talk to the sponsors immediately after their sessions, through the summit's virtual meeting hub. 
"Being in lockdown sucks but this fun and innovative way to learn and engage is the natural low-cost evolution of how we can do more with less," Michael Gershkov, national practice manager at Lifespan Financial Planning said.
"Well done to ifa as this has been to date the best of such events. I will always prefer the real thing of meeting people face-to-face at events but when limitations prevent it – this is how we must do it and this was done very well."
Brad Pattinson from YarraPark Consultants echoed Gershkov, saying the event was the "most effectively and efficiently run online event" he had been to.
"A great mix of speakers and exhibitors that covered most segments of our market," Pattinson said.

You can register your interest for next year's Adviser Innovation Summit here and receive the latest news in this space by subscribing to the Adviser Innovation newsletter.