In November, ifa will be launching its vitally important Women in Wealth edition.
The issue explores the work and lives of female executives, how advisers can better target their offerings to the female demographic, and the changing nature of the industry itself.
Journalist Sarah Simpkins' lead story asks: What does it take to get to the top in financial services as a successful woman?
For Sarah Forman, Aware Super's group executive of advice, entering the financial services industry six months before the 1987 crash was a "baptism of fire".
Since then she has held the role of acting national manager for BT Financial Advice and state head of Westpac Financial Planning in NSW and the ACT.
But Ms Forman has sometimes felt overlooked for roles, and was once told by a male superior that she would have to choose between being a mother and having a career.
As Sarah notes, Ms Forman chose both. And that hasn't stopped her fighting for greater diversity in the financial services – a move she believes is key to unlocking better business.
"If you have too many of the same people that's when you get groupthink and you don't get that diverse board and creativity and innovation," Ms Forman told ifa.
Women live different lives and face greater barriers to accumulating wealth than men – challenges that some advisers might find daunting or struggle to understand.
Journalist Lachlan Maddock's feature shines a light on how advisers can better understand and serve the needs of this key demographic.
"(Women's) financial goals are stability and security, and making sure that the kids can go to school and that they don't lose the house if they get divorced, or if something happens [then] they have enough money to cover themselves," financial adviser Nicole Heales told ifa.
"They're more risk averse. They're more interested in getting the foundations right. They're not that keen on the blue-sky stuff – they're not looking at the market returns, they're not looking at what's the best investment.
"It's not the maths side of things, it's the stability and security side of things. That's the difference."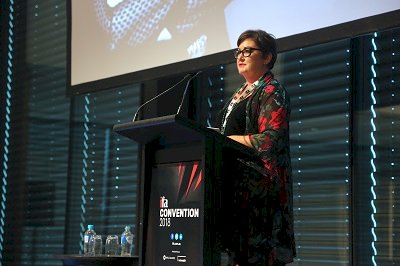 Meanwhile, ifa editor Sarah Kendell spoke to financial adviser Catherine Wells, who reflected on the challenges and opportunities of being a woman in an industry that has undergone sweeping change in the last 10 years.
"It's a male-dominated industry but I've never seen it as them and us – I've seen it as an us," Ms Wells told ifa.
"Being a minority in planning has brought about lots of opportunities to drive change and encourage other women to come into the profession as planners, and show them it can be done with a young family and all those sorts of things."
The ifa Women in Wealth issue will be available digitally and in print in early November.