ifa launches Business Strategy Day 2021
ifa, in partnership with MLC, is pleased to announce the initial agenda and dates for this year's Business Strategy Day, which will focus on resilience and adaptation at a time of transformation for the advice industry and the Australian economy.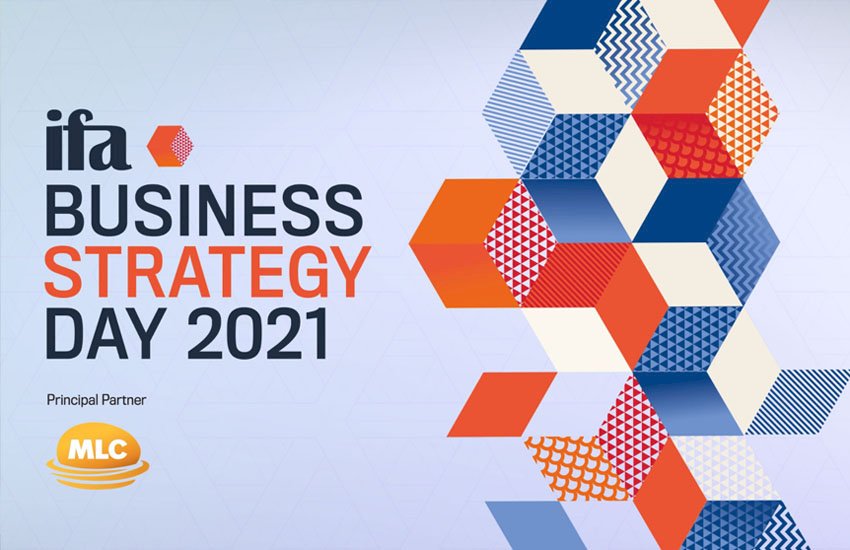 This year's virtual ifa Business Strategy Day will take place on 30 and 31 March, and provide advisers the opportunity to hear from their peers and leaders in the industry who have overcome the challenges of the last 12 months including:  
Remote working;
Market volatility resulting from COVID-19; and
Identifying ways to adapt their business to the cost, efficiency and compliance hurdles presented by regulatory change.
The event will equip advisers with essential insights on how to leverage technology, tap into new consumer trends and manage compliance and educational demands in order to prepare for the industry transformation ahead.
Speakers so far announced include Advice Revolution's Adrian Patty, Iress manager practice development team Kelli Wilmer, and Lumiant chief executive Santi Burridge.
"Advisers have been through a whirlwind in the past 12 months with the unexpected business disruption of COVID-19 on top of layer upon layer of new regulation introduced off the back of the royal commission," ifa editor Sarah Kendell said.
"For this year's Business Strategy Day, we wanted to showcase advisers and businesses that have put adaptation and agility front and centre, as well as providing practitioners with the key themes they need to take note of to thrive in challenging times."
According to Rob Dassie, head of retail distribution platforms, MLC Wealth, this year's Business Strategy Day is more important than ever with advisers having faced numerous challenges in the last 12 months.
"MLC has been a supporter of the ifa Business Strategy Day for the last three years and it demonstrates our continued commitment in supporting advisers.
"We believe the event provides advisers with a great opportunity to hear from industry leaders, such as founding director of Shadforth Financial Group David Haintz, while also allowing advisers to connect with each other and explore the latest tools, insights and technology helping them to create great client experiences and outcomes," said Mr Dassie.
Visit the Business Strategy Day 2021 homepage for more information on this year's event and to secure your free place, and keep an eye out for more updates as further speakers are announced.